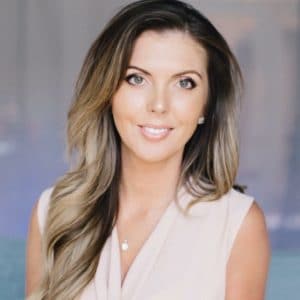 20+ years of hands on experience in many facets of hospitality, travel and events is what gives me the background to know what works and what doesn't. I've worked in restaurants, which opened the door to catering & events, that brought me into the convention & live events world and subsequently the vendor/rental side of the business. Excellence in every project and task I take on is how I operate.
I have traveled the world and worked alongside some of the best companies and most creative minds in the industry. I signed record amounts of catering & event contracts than any prior employee, pushed the creative envelope and I brought a local brand into the spotlight nationally & internationally as a leader in the rental world. I'm naturally wired to be efficient and can spot areas that can use improvement rapidly. If you want your business to find it's voice, I can help. If you want to raise your level of service standards, I can do that. If you need better communication within your staff, or someone to ask the tough questions, I'm your woman. In need of another set of eyes on your existing culture, or just someone to help you get started with policies and procedures to expand upon? Call me.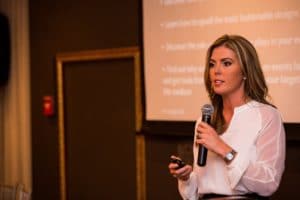 Expert advice and guidance from a top industry professional is what you'll receive when working with me. I have a vast, in-depth knowledge of many facets of both corporate and small business including:
Brand and Image Consulting
Creating Policies and Procedures for Sustained Growth
Event Management
Speaking and Inspiring Teams
Efficiency and Time Management
Team Trainings, short or long term
Selling to Clients and Prospects
Trend Forecasting
Professional Resume Design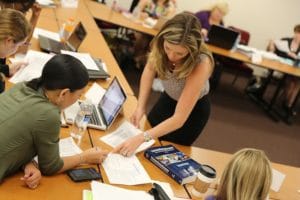 Being a brand ambassador is second nature to me – if I can see what is useful, unique or special in a product or a place I can help put that into words so that you and every member of your team is a great brand ambassador as well. Your whole team, regardless of their actual title, should be a salesperson…I can sell and I can teach people to sell. I have a vast network of other professionals and consumers to rely on, and I don't believe in the word no. There is always a way and you can train yourself and your team to believe that as well.
I'm well versed in many markets and disciplines including:
Hospitality
Events
Restaurants/F&B
Rentals
Catering
Hotel/Casinos
Clubs & Event Facilities
Luxury Brand