Las Vegas is back, with some adjustments to operating procedures in the wake of COVID-19…some obvious and some not so obvious, but it's clear that they've taken every precaution possible, and continue to monitor every point of interaction.
A week ago, June 8-12, I traveled down to visit one of my favorite cities and like Smart Meetings said "take the temperature" of what travel and events looks like now. You can read the Smart Meetings article HERE and follow along for some video recaps.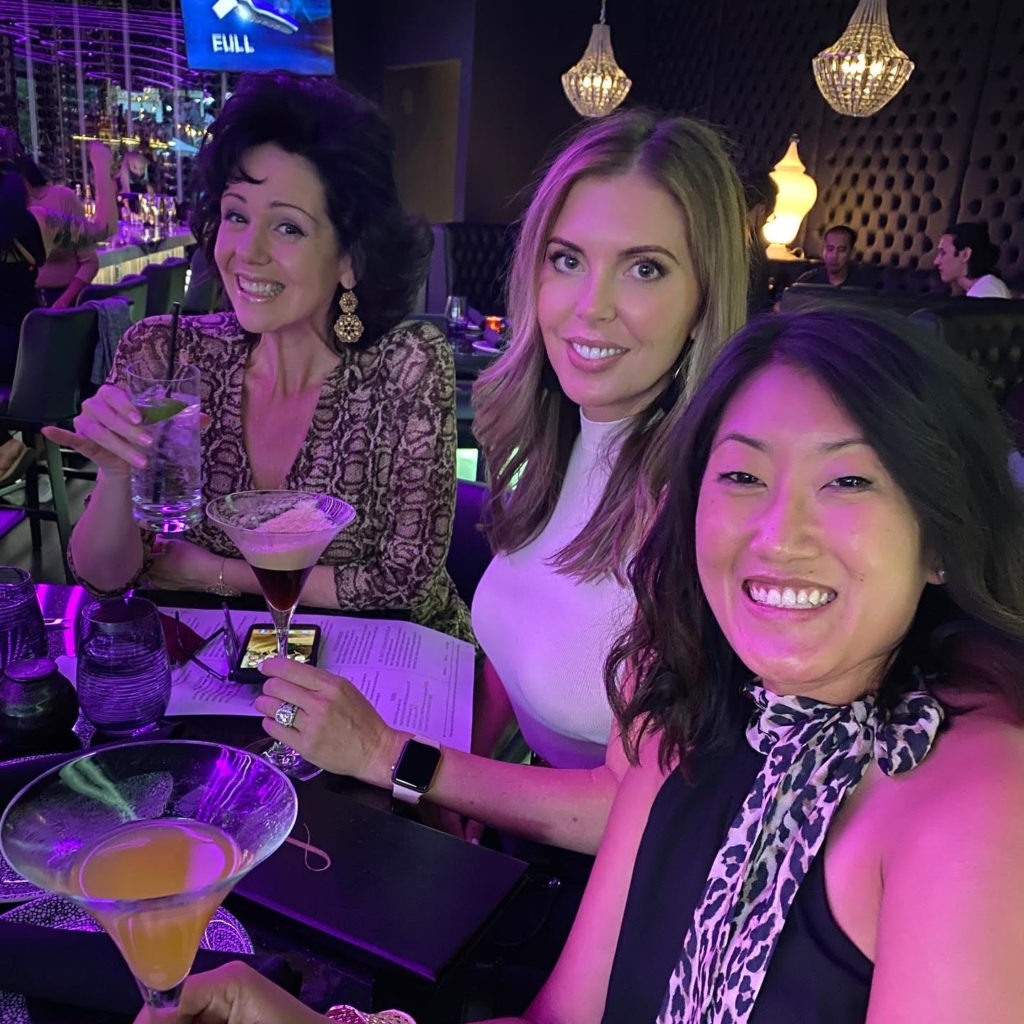 I was fortunate enough to have one of the best in the business by my side during this whirlwind tour – Lauren Harwell from Imprint DMC. While I know Vegas fairly well from the time I lived there and frequent visits over the years, no one quite has their finger on the pulse of a city like a DMC does. (for those not aware of the major role a DMC plays in a successful trip HERE is a sampling of how they help you plan perfection). Lauren, aka The Connector, helped to make sure we saw the real Vegas…all of the options for every style of travel and every budget.
We started off the trip with a trip to Red Rock, which I won't go into crazy detail over since they're mentioned in the Smart Meetings article I posted above, but then we experienced industry night at Jing in Downtown Summerlin…one of my favorite areas for dining, shopping and seeing local friends. She was part of the LOCAL locals tour that opened my eyes to how cool Downtown and the Arts District really are (which was not a part of town we'd have ventured to when I lived there years ago).
It's fun, it's safe, it's revitalized and it's THE place to be. Lip Smacking Foodie Tours set us up with Chef James Trees at Esther's Kitchen, which is located on one of the streets that the city preemptively *closed off to traffic so restaurants could expand their seating footprint to better accommodate returning guests. Chef's take on a Refreshing Summer Spritz is delicious enough that I abandoned by usual Aperol Spritz, and the homemade sourdough bread is the stuff that dreams are made of.
That night we stopped at Rebar for cocktails and I got to help with one of the countless murals that makes the Arts District so unique, as well as learn a few chords on a guitar from a street musician. Spoiler alert: I still have zero musical ability, but I tried.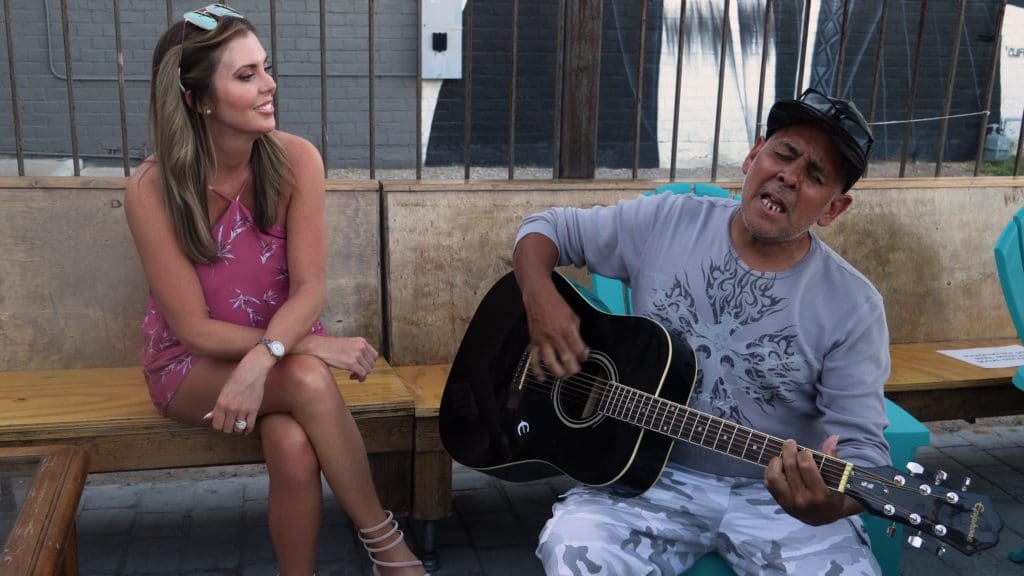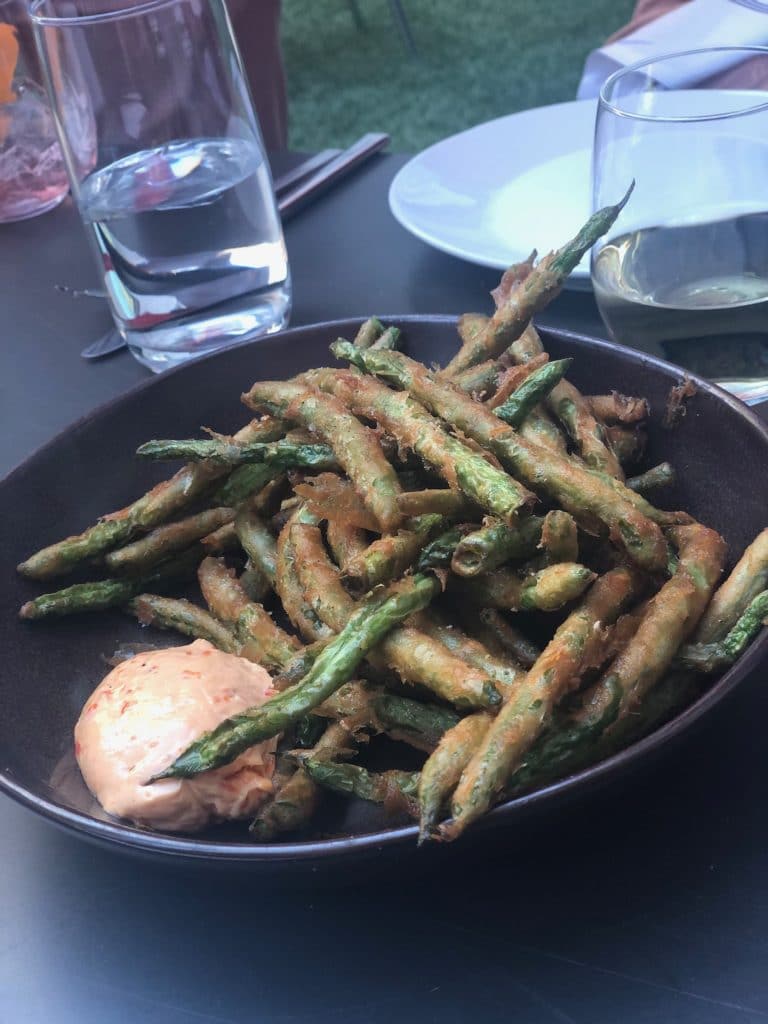 The next evening we joined Vegas Baby Vodka at one of my favorites – Carson Kitchen. We made a couple of new specialty cocktails with my new favorite vodka and sampled a handful of dishes from the new menu that GM, Matthew Harwell, hand selected for us. Their bacon jam is the jam, and if we dine there together I'm going to need you to order your own brussels sprouts caesar, as that is one dish I have trouble sharing. It's THAT good (even if you think you don't like brussels sprouts or a caesar, try it. Pinkie swear it's life changing). Check out Carson Kitchen and read about how they bring together unique flavors in a comfort food style so it's approachable to any palate. If you live in Atlanta they just opened a location there, and I hear Salt Lake will be blessed with a location very soon as well.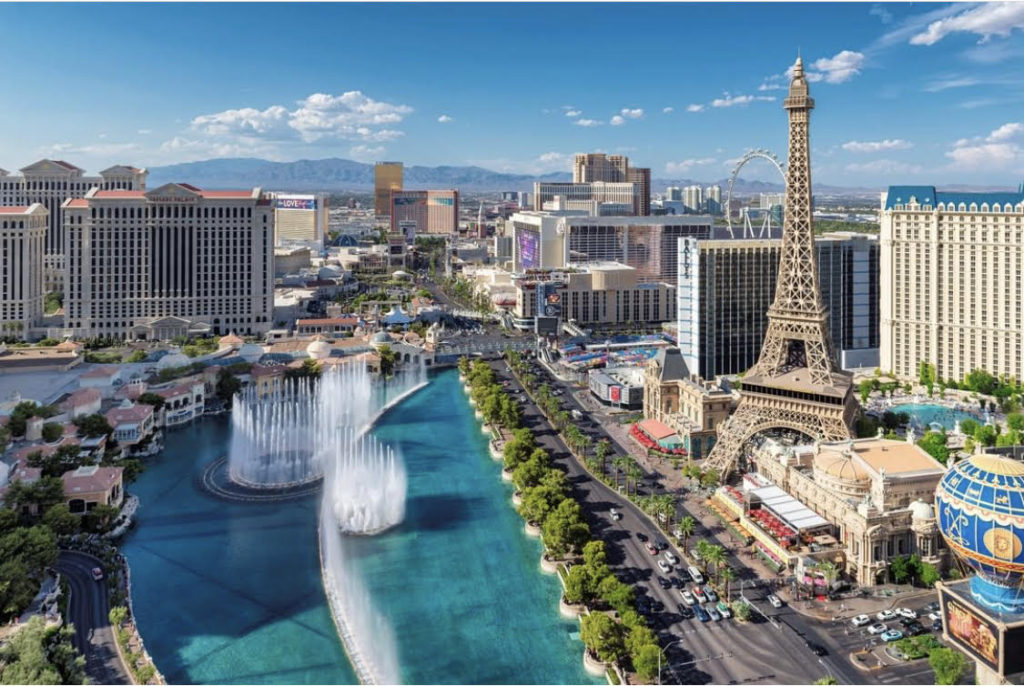 This cool vibe and experience of this trip wouldn't have been possible without the planning and connection from Imprint DMC, so thank you ladies (and camera man, Jack) for helping to put this together. So many more updates to come, but I had to brag on this portion of the trip first since it was one of the highlights! More pics on IG and a FB album is coming, as well as a great video from Imprint, so watch for Part 2 of Vegas Reopening! And yes, we wore masks for the duration, except when it was time for photo ops or to eat/drink. Don't @ me.
*Check that out and if your city hasn't yet done that, ask why. It was not only interesting visually, but it involved so many facets of our industry coming back….rentals & tents to accommodate these new "patios" and additional seats so physically distanced indoor space that only held 50% capacity would help supplement lost revenue with more covers.