If you've followed my IG at all you know that I've been a busy girl…in the best possible way! Not only advocating for our industry, but I headed back to fabulous Las Vegas and was fortunate to spend some time watching hospitality professionals do it RIGHT!


Health and wellness took center stage as I spent a few amazing days with our friends at Red Rock Casino, Resort and Spa. Located near the intersection of the 15 and the 215 just west of the Strip, at the base of Red Rock Canyon (one of the coolest hikes you'll ever do), is this oasis of health, well-being, dining and fun! I'm struggling to find where to begin to sing their praises, but I'll start with the obvious. It felt SAFE. It felt NORMAL. To the person in charge of the guest experience at Stations Casinos….kudos to you. Did we just become best friends?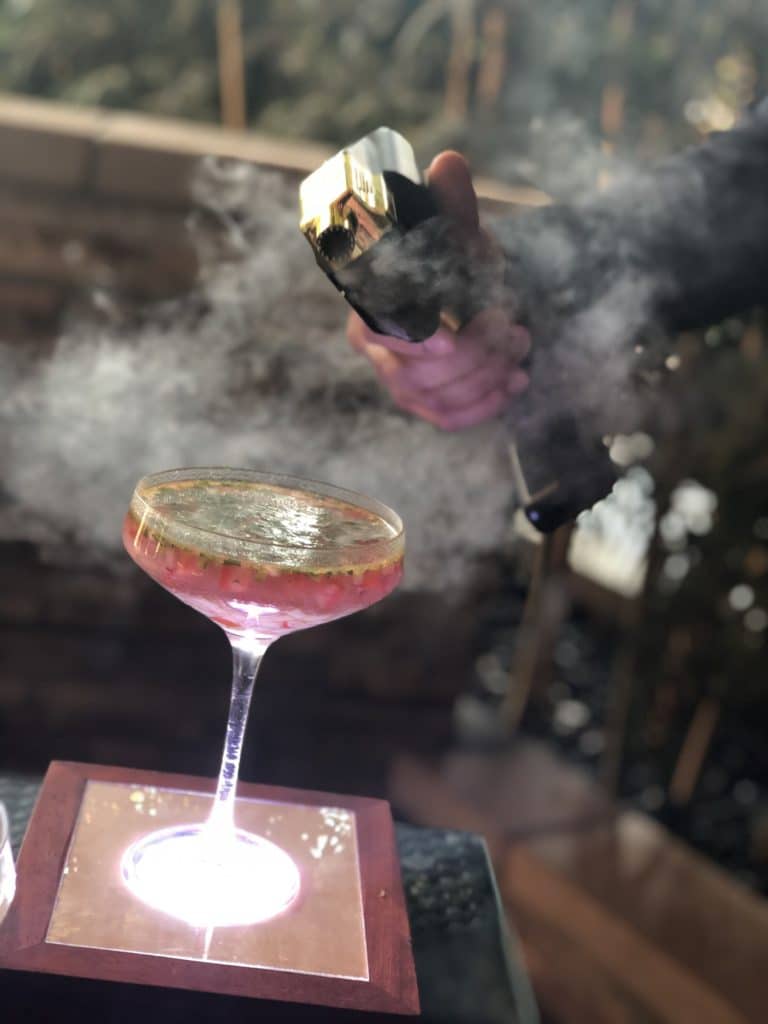 It started with dinner at T-Bones, which was a delight for all the senses. Gastronomically perfect and each dish was a visual masterpiece. This meal set the stage for what I know will be a long friendship with Deanna Burgess, VP of Sales. How do I know this you ask? Simple…I let her order all of the food and I WAS NOT DISAPPOINTED! I'm usually the one that orders for the table, so you know I had big trust here to relinquish this task. When Lauren Harwell from Imprint Group (my fav Vegas experience based DMC) told me we had to all dine together I gave a quick thumbs up because she never steers me wrong with food or fun….but that's all I can say about fun with Lauren or we might get in trouble. More trouble, to be exact. I was there when her and her husband Cory met at ILEA Live (formerly Eventworld) in Dallas and he still likes me (I think), so I'm keeping this vault of secrets closed, but I digress….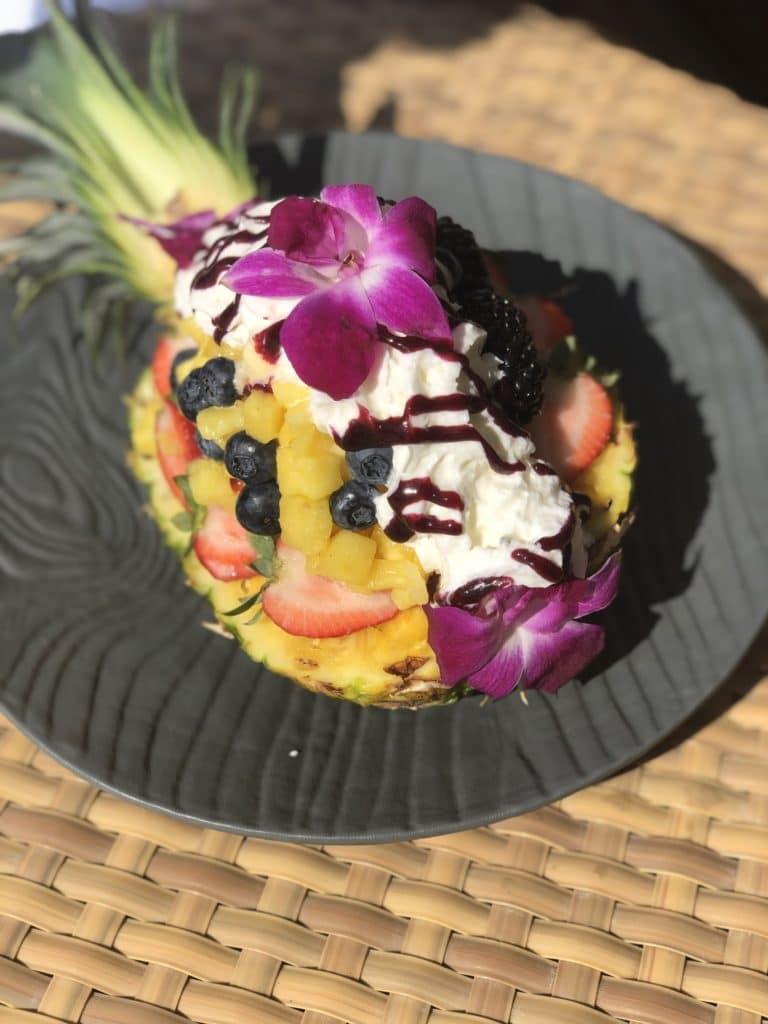 We had an amazing meal with Deanna and got to know each other better….and then she promised me a Dole Whip. That 100% lured me to the pool the next day and it was worth it. You can add rum (do that, obvi), but it's a delicious treat even without it…fresh fruit and two kinds of soft serve in a hollowed out pineapple? This will make your sweet dreams come true, especially since it was well over a hundred degrees.
Can we talk about the pool though? It was awesome. We've all heard horror stories online and I've seen some pics that worried me, but Red Rock nailed it. Safe, properly distanced, and top notch service with an 18 page food & drink menu to accompany this refreshing treat. This was the most normal life has felt in a while and it was great. Did I mention the spa?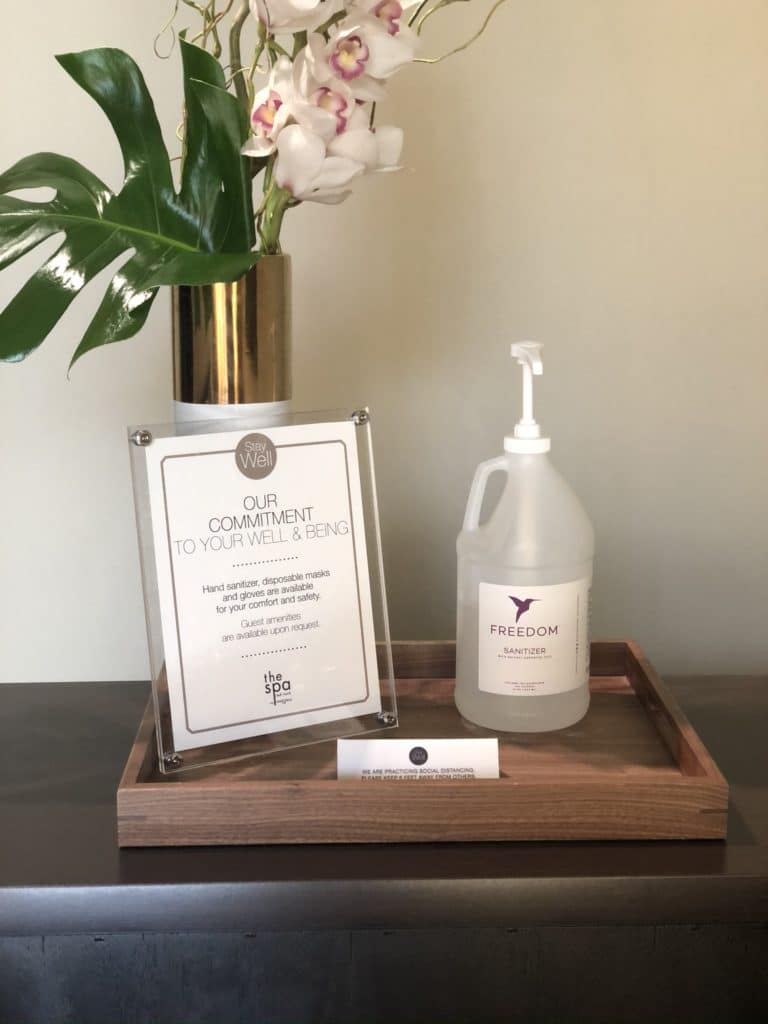 Still not ready to test your sea legs in public again? Book a treatment at the spa and Colleen will make sure you have an amazing experience PLUS you get access to the private pools and cabanas.
Are spas operating the same? No.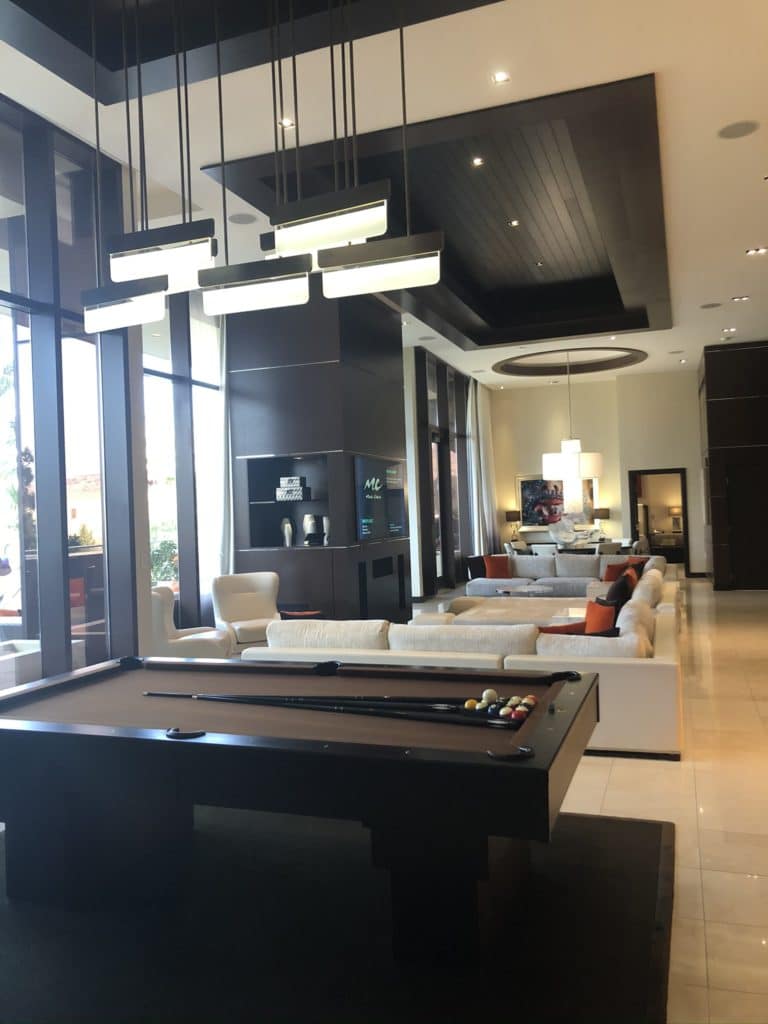 Does Red Rock Spa make you feel like a VIP that's getting an amazing treatment prior to March 2020? Absolutely.
I'm so sorry I can't recall the therapist's name, but she managed to finally loosen that kink in my left shoulder that I've had for THREE MONTHS because the chair I use for my Zoom calls is the worst. If they see this and message me her name I'll edit the post with it so you can request her. Tiny little magical fingers….someone wife her if she's not already married. Am I allowed to say that? Yes. Because this is my blog and you can just opt to not read the rest if that's offensive. In fact, if that offended you I suggest not reading further because I'm having a glass of wine, so it's only going to get worse.
The villas. OH MY GOD THE VILLAS. Someone that knows the law please let me know how long I need to stay in one before I can claim squatters rights and can live there permanently. These are divine! The pic shown here is poorly taken from my phone, as I was busy admiring 2 full bedrooms with his and hers bathrooms and a bar with full sized frig that was stocked nearly identical to my frig at home. Champagne, champagne, Fiji Water, champagne and champagne. I was distracted by the Yellow Labels, so please excuse my lack of detailed photos. Private balconies with infinity pools and butlers? It's basically the life I want to live on a daily basis, available for what seems to be a very fair price…you can reserve them direct online! Seriously. I hope I was allowed to tell you that. (Please invite me back room gods)
EVENTS! This is not the blog that I'm going to rant about the state of the event industry, but I'll simply state that they are hosting socially safe and physically distanced events that allow couples to celebrate their love and not feel cold or draconian. I walked into the setup below and literally had tears in my eyes seeing that intimate gatherings are being executed with the level of detail and perfection that I'd have asked for prior to even knowing what COVID was. Love is not cancelled, nor is life, and Red Rock proves it time and time again.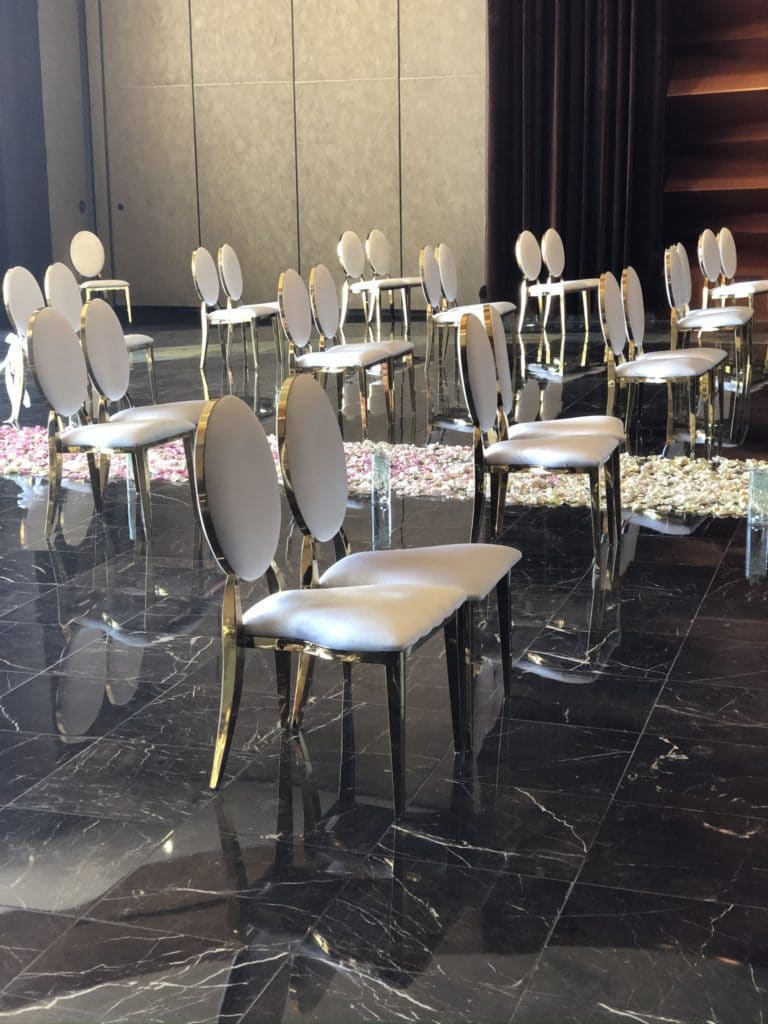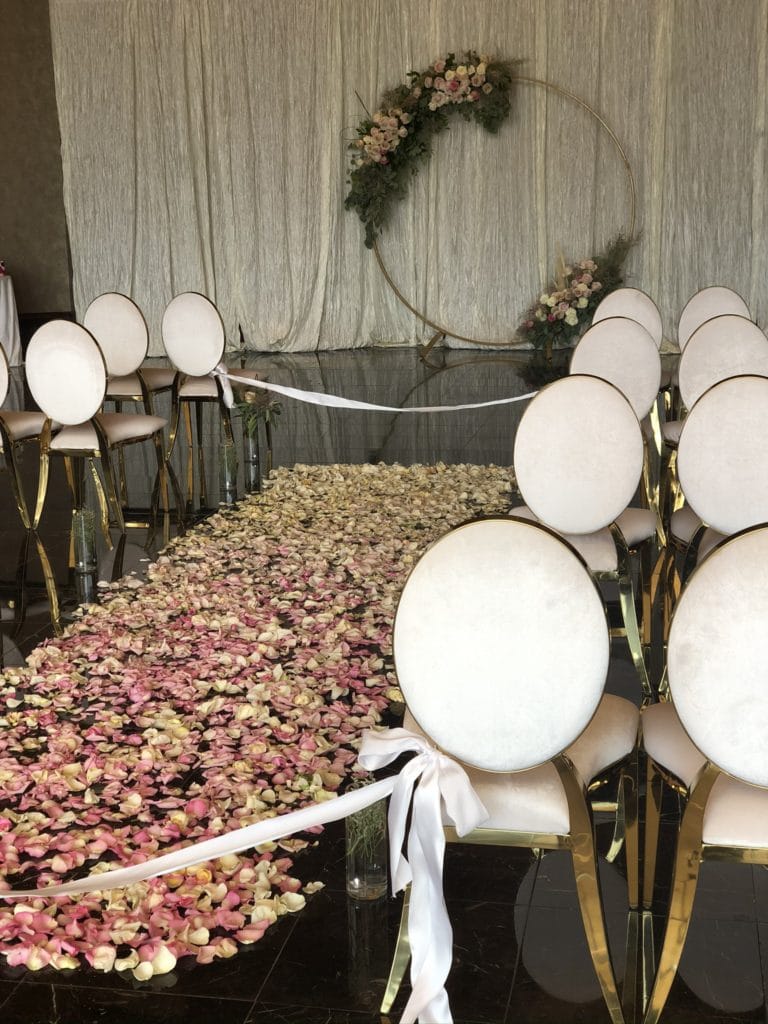 From check in and pampering to bingo and bowling, Red Rock is a boutique style slice of heaven that will bring a much needed sense of normalcy to your life. Please just wear your masks so we can all stay open!
PS – I won at Keno
PPS – 2 lemons in your vodka soda makes it a cleanse
PPPS – It's really good to see our industry do it right. You are the judge of if you're ready to travel again yet, but if you decide to I'd suggest adding this to your list. Two very enthusiastic thumbs up from me!